Rarely do the words trad and on-trend get mentioned in the same sentence, but lately I have been feeling ahead of the style curve. There has recently been an uptick in rugby releases from everyone from Ralph Lauren to the up-and-coming Rowing Blazers. As you may know I love a good rugby and I am happy to see them return.
I won't harp on the virtues of rubgy shirts for too long. They seem to be an item that people like or hate. There are always a lot of questions about them being for kids, or too casual, or too something. I find them super easy to wear casually from throwing it on for a walk, wearing it to the gym like a sweatshirt, or even layering it over an OCBD. Simple, easy, and kinda cool.
Below are some of the rubgy shirts that are currently available. I love the rugby from Rowing Blazers, but the price is a little steep. Despite having them listed last I recommend Barbarian and Columbia Knit. I am a big fan of Barbarian and have several of their shirts. I also think that Columbia knit has a great selection of hoop stripes (20 in all), a great price, and a solid product.
If you do end up copping a rugby be prepared for both Blue's Clues and Gilligan's Island references. It will be annoying and it will happen, but don't let that stop you!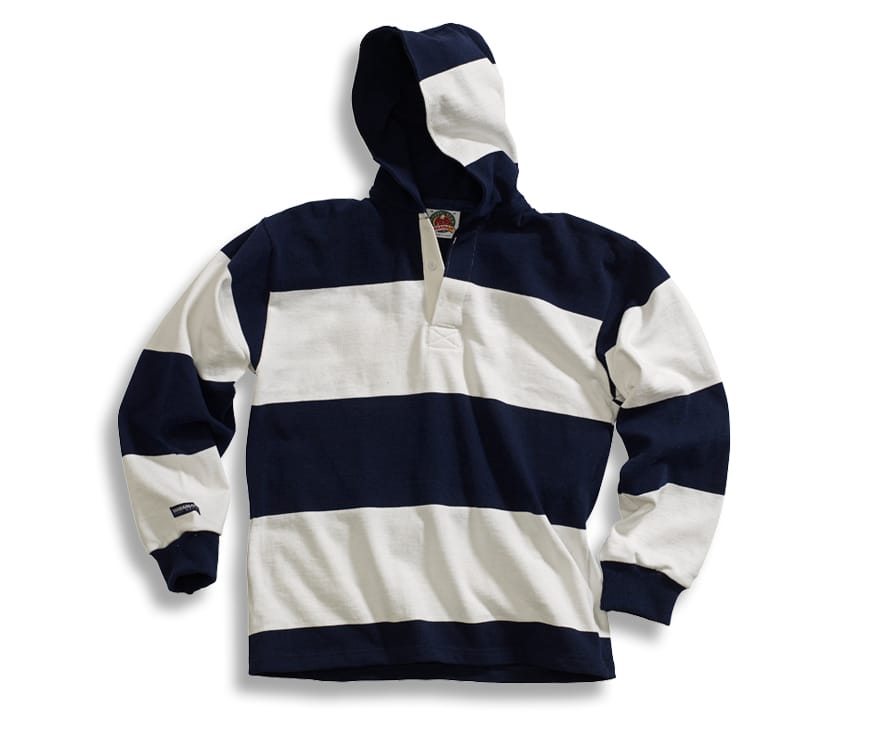 Columbia Knit $68.75