I don't what it is like where you are, but it is freezing here. To add to the chill my trusty gloves have sprung a leak. Time to replace.
I generally wear a ragg wool gloves. I like the style, they work well with my duffle jacket, and they are fairly cheap. All of that still holds true, but they are becoming harder and harder to source. I used to be able to walk into any sporting good shop and walk out with a pair. This year that has proved to be challenging.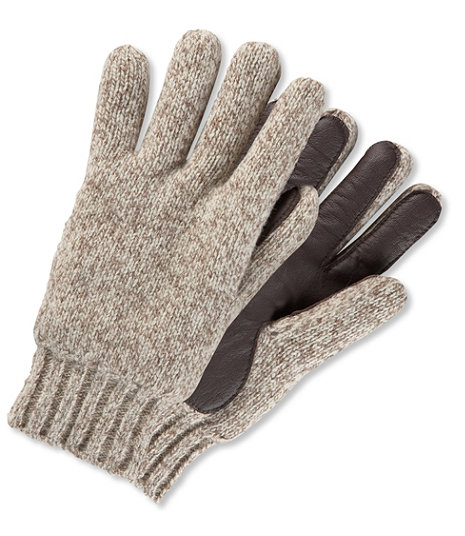 While it is challenging to find ragg wool gloves it is not impossible. In fact, I spotted a pair at L.L. Bean. I stopped in the Bean store to check them out and was very disappointed. The finger holes were stubby and when I sized up to an XL to accommodate my fingers the wrist area was exposed. To top it off the gloves were so puffy I could not even hold a coffee.
O'Connell's Deerskin gloves with Fleece lining $59.95
Now its not the end of the world as there are other gloves out there. It might mean that I have to stray from my usual. I now have two pairs of gloves on my list. These are the O'Connell's Deerskin gloves with Fleece lining and Orvis's Tweed Trimmed Suede Glove $79. I think that both would work well with my navy duffle, but the real question is will they keep me warm. Oh, and how long with they hold up.
O'Connell's 2-ply Fair Isle Lambswool Gloves $42
I also saw a nice looking pair of fair isle lambswool gloves at O'Connell's. They are 2-ply, but do not have any lining. I am concerned that they would not be very effective under 25 degrees. However, they look great.
Remember it is important to stay warm. It makes the cold a whole lot less miserable. If any readers out there have a good source for ragg wool gloves or if there are gloves that you swear by please let me know. Either way stay warm and safe out there. Happy New Years! I wish you all the best!