While I am not in the market for a new tweed sport coat I pretended that I am for this post which is easy to do for your average trad. I went into this search knowing that I would be unable to get all trad trimmings that I want without going MTM which is expensive and time intensive or going to O'Connells or J.Press. My problem with OCs and J.Press is that most if not all of their jackets lack patch pockets. That is currently a deal breaker for me. In the making of this list the two highest items on my list are natural shoulders and patch pockets.
Sid Mashburn – Sid Mashburn Virgil NO. 2 Patch Pocket Jacket ($995)
As much as I love a 3/2 roll I think that I could settle for this 2-button dart-less sack tweed from Sid. They actually offer a 3/2 sack, but this color and pattern spoke to me so much more. I would prefer that my patch pockets be flapped but this seems to be a growing trend. I am not opposed to it as it pushes the casual vibe that I am going for with patch pockets in the first place. This is a great looking jacket.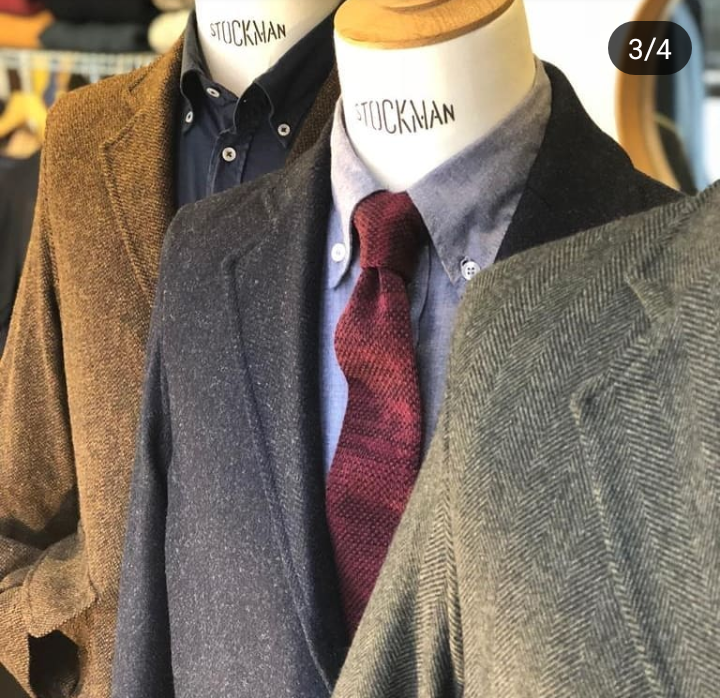 John Simons is offering the sport coat above in 3 colors. I am a big fan of olive in general and I am loving this jacket. It looks kind of Keydge like which is not a bad thing. I like the casual look of an unlined jacket when it is done right. My recent positive experience with this brand (John Simons Shirts) has left me wanting to try this tweed jacket out.

Drakes – Ochre and Green Houndstooth Tweed Jacket$1,395.00
Drake's has been consistently doing good things with their there brand if you ask me. While they aren't exclusively an ivy/trad brand they appear on the Venn diagram occasionally. This unlined but darted  and side-vented 3/2 sport coat in an autumn-ish pattern is very nice looking. At $1,395 we are in MTM range, but one of the upsides to OTR (off the rack) is that you can simply return it if it does not work out. It looks well made and like they used quality materials, but for my intended use it could benefit from some swelled edges. This looks like it would work better with grey flannels than khaki chinos.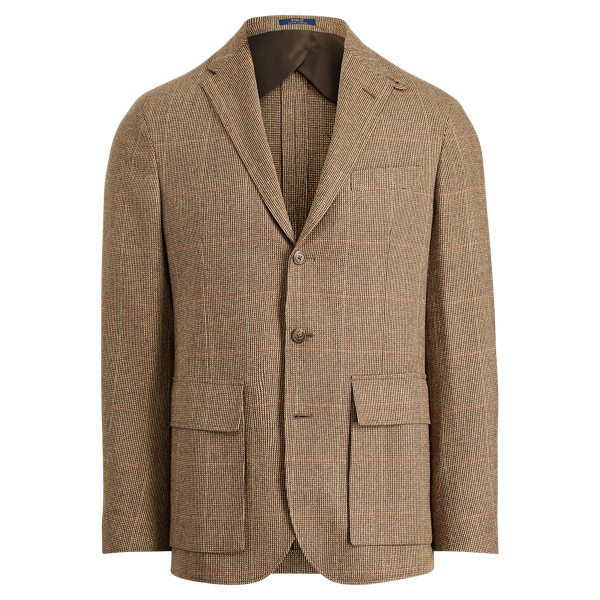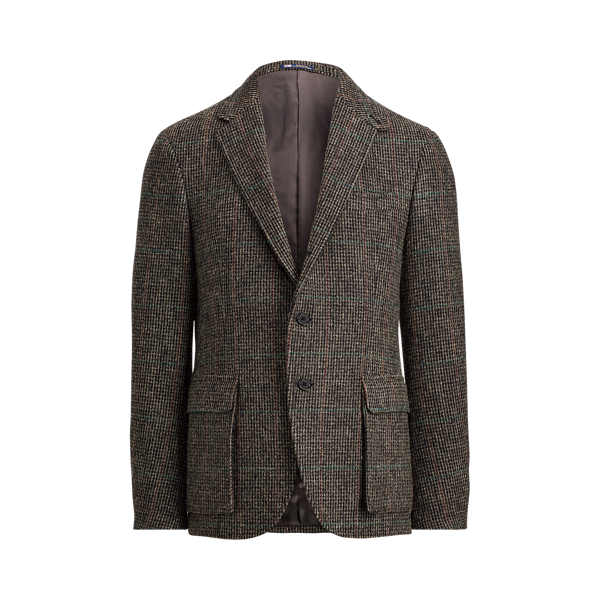 Ralph Lauren
I like both of these jackets a lot despite those enormous pockets and the darts. Despite those defects they have a nice overall look. The brown one is labeled as a suit jacket will work just fine as a sport coat because the of those patch pockets. The other is a tick weave I which I know that I really like as one my sport coats has this. It is a great texture. Still not sold on the pockets.
I should have called this post the fall sport coat post and not tweed. I see that now. If I were considering a new sport coat I would be leaning towards that John Simons jacket up there. It looks great and it is nice to get everything that you want for $500. Sid would be second on my list, but fit is ultimately what would cement my decision.