I was alerted that Gap was re-issuing an oxford via an OCBD blog reader (Thank you!). I pondered what ocbd they were re-issuing and what features they would highlight as I waited for the link to render. I was expecting something Take Ivy like, playing up an unlined collar and back-button, but it wasn't that at all.
Gap's re-issue is the big oxford shirt (See here). At first I thought that big referred to the collar size until I made it further down the page. They go on to state that,
"We're throwing it back to the '90's with a limited-edition collection of iconic pieces pulled straight from our archives, exactly as you remember them."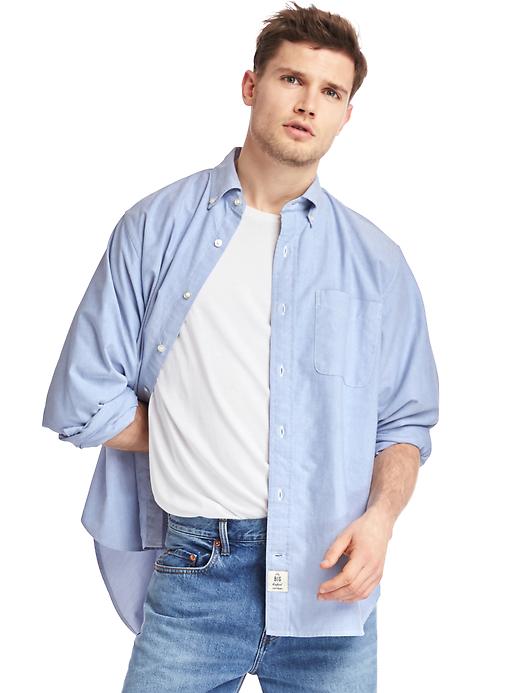 It seems like the shirt might be more Seinfeld than Take Ivy, but it does have a few things going for it. It is must-iron, has a locker loop, and the the collar size does not look bad. It's also only $55 at a place that is plagued with sales.  All in all it is good to see a company releasing ocbd's instead of discontinuing them.